Rivus Construction provides excellent customer service with exceptional communication, and a transparent building process. We strive to achieve your complete satisfaction and to exceed all your expectations from concept through completion.


Respectfulness
We will treat your home and its surroundings with respect. We encourage a clean well-presented site.


Creative Solutions
We are forward thinkers, constantly considering fresh solutions and options to get you the best possible result.

Commitment
We are committed to providing you with the best outcome for your investment.


Safety Is Our Priority
Rivus Construction is dedicated to ensuring a safe work environment on every building project. The safety of all staff, contractors, customers and site visitors is paramount.

Quality Assured
We provide a consistent level of quality in our services and plan systematic checkpoints throughout your project to give a high standard of quality assurance.



Respect
We believe respect is a workplace value. It promotes a professional work culture between our team and client's needs.

Teamwork
We are passionate and committed about what we do to help you make the right choices throughout your build. Teamwork collaboration is what makes us succeed.

Integrity
We have strong work ethics and believe in honesty and trust. We are reliable and deliver what we promise.


Communication
We are honest and open and strongly believe clear communication is the key to a successful build. We listen to what you want to help deliver your project.


Reliable
We are true to our values and accountable for our actions. You can count on us as professional builders to stay true to our word. We are committed to helping you.
​Download your free guide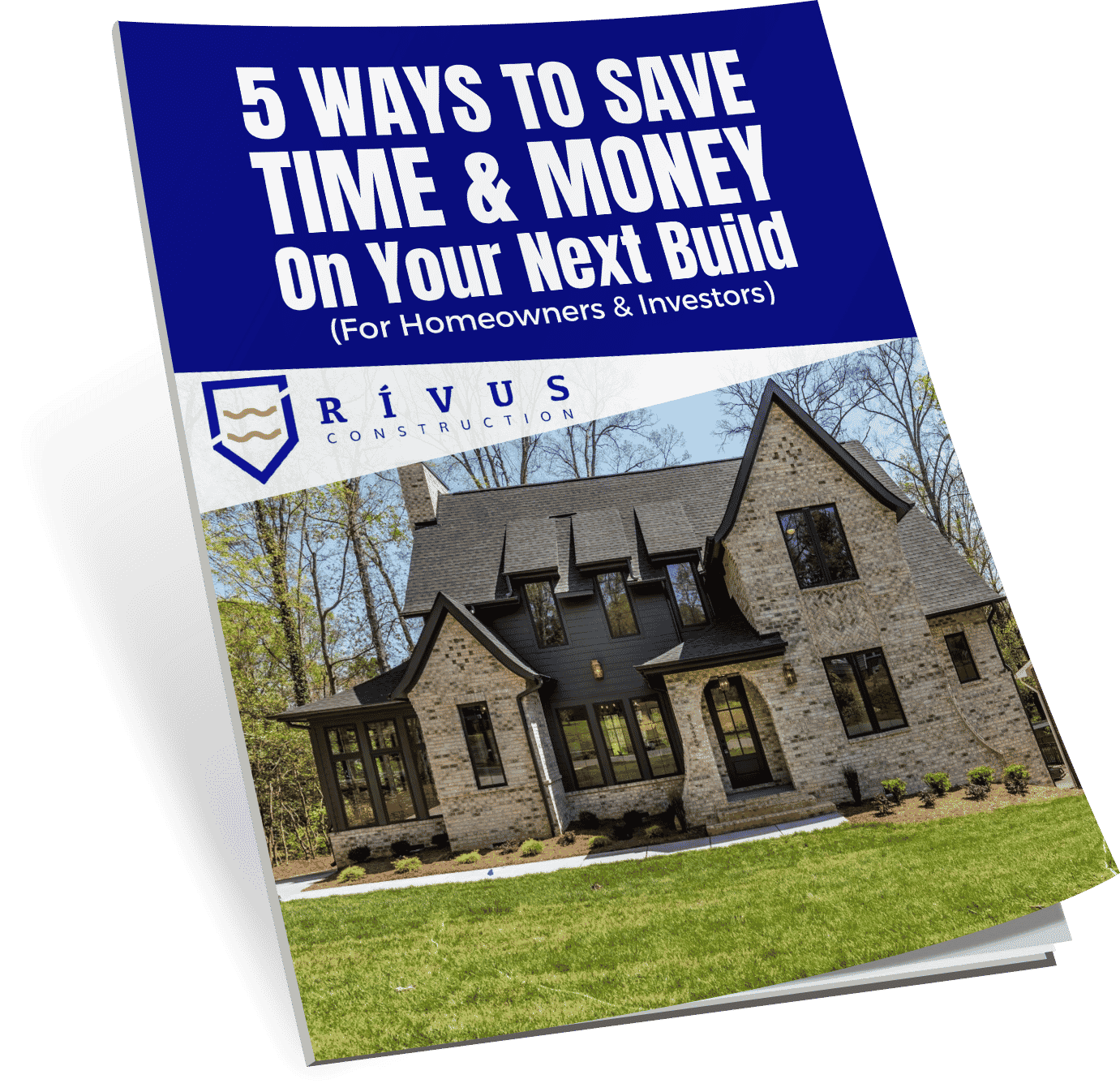 Your home is an essential place for you and your family to relax and make unforgettable memories together.
We have compiled a FREE GUIDE to help you start and thoroughly enjoy the journey towards your dream home.
DOWNLOAD IT NOW!
​REQUEST A FREE CONSULTATION
Welcome to Rivus Construction services, we are very excited to hear about your new construction project ideas. The questionnaire and checklist below is to gather information to find out what's most important to you and your new project. We want to make sure we take all your information into consideration to create the best building experience possible. Thank you for taking the time to fill out this form.