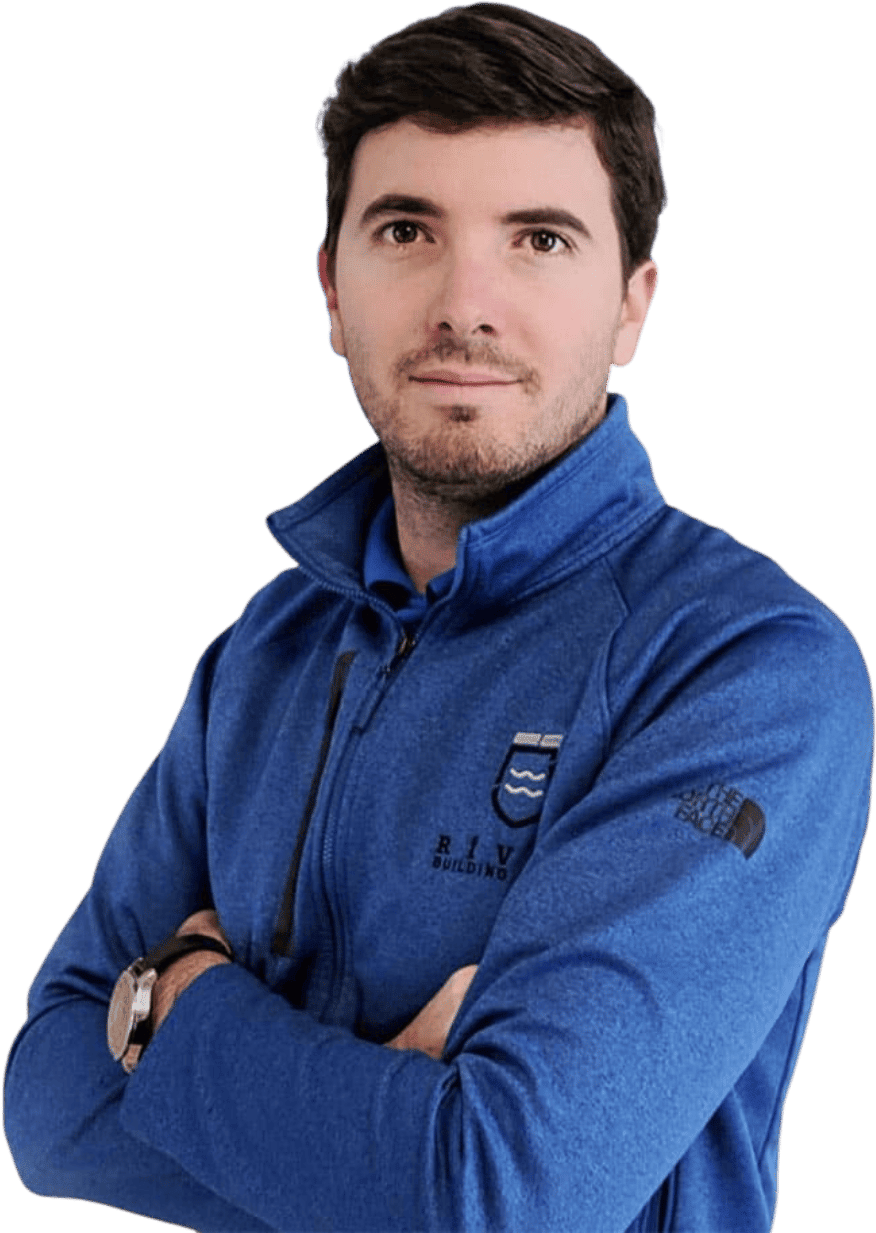 JUAN FERNANDO GOMEZ
FOUNDING PARTNER /CEO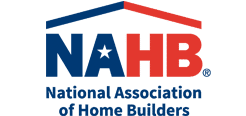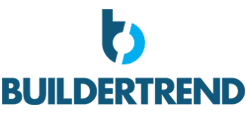 Juan Gomez is the owner and operator of Rivus Construction.
He was born in Charlotte, North Carolina, but grew up in Colombia, South America, and spending most summers in the United States taught him that the world is a big place with many different opportunities. From his mother and grandfather, he learned Work ethic.
He worked for his uncle at a factory, and it was there that he discovered the importance of excellent teams. He grew up with his grandfather and saw how he and two of his brothers started one of the country's best industrial parks from nothing. Grandpa was an architect, and he spent a lot of time in his workplace.
After leaving school in Colombia, Juan Gomez moved to Charlotte, North Carolina, to study at the University of North Carolina at Charlotte (UNCC) in 2003. He graduated with an Economics major and a minor in Political Science. 
In 2010, Juan and his Brother Andres started investing together in residential real estate. The firm was founded as Property Redevelopment Group in 2011 and still operates in Charlotte, NC. It is here where they realized the need to have a reliable builder to execute construction. They became licensed builders in 2012, and by 2016, RIVUS LLC was formed 2016 to provide quality construction services to investors and homeowners looking to build their dream homes.
Juan Gomez is dedicated to providing quality construction services to his customers and is always looking for ways to improve the Rivus Construction process.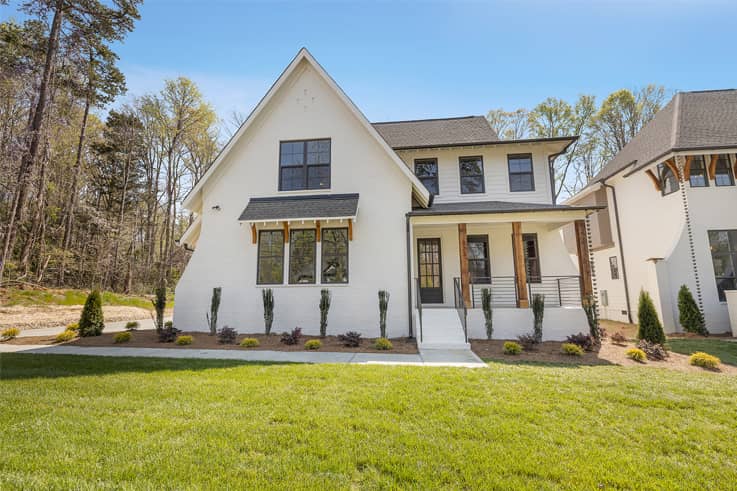 Buying a production home is easy, and the steps are simple. It takes little effort on your part.
On the contrary, building a custom home is much more involved. It's a major undertaking demanding a lot of your time, effort, and, of course, money.
Rivus Construction can help you build your dream custom home.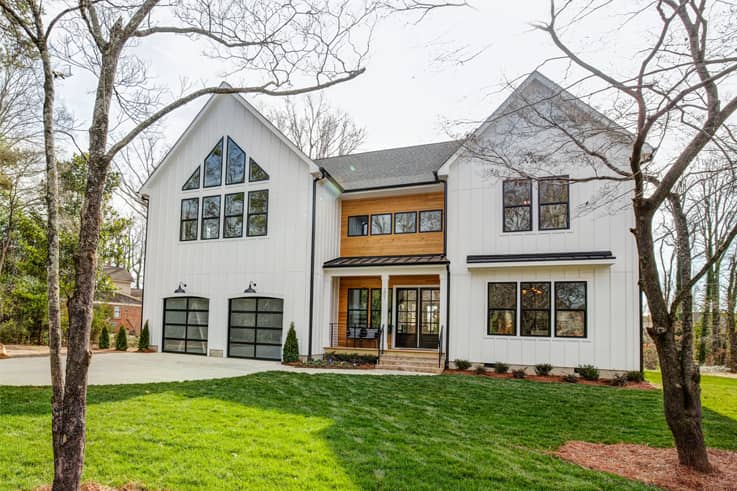 Rivus Construction has had many happy clients for over a decade, and it has produced beautiful photos of projects.
Take a look at the projects that will amaze you with their beauty.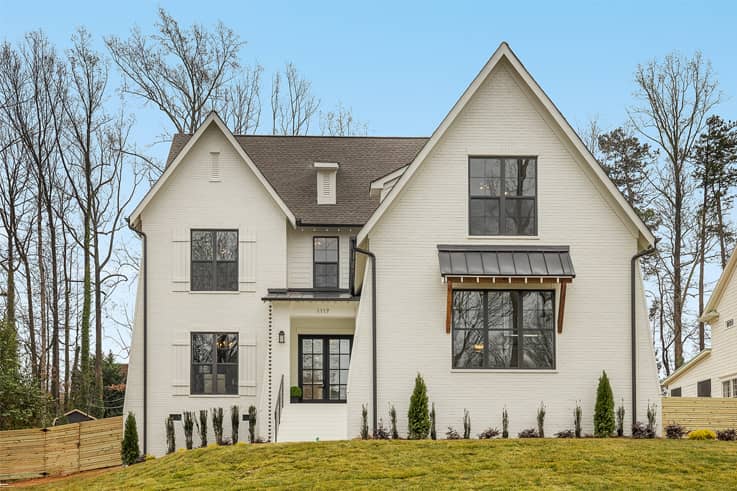 Rivus Construction wants you to love living in your house. We believe that the foundations of any home should be built on positive energy. We commit to working with you in a friendly, collaborative way from start to finish.

We guarantee that the journey towards your new or renovated home will be stress-free, seamless and exciting.


Here are some of our project photos
208 B Walnut

208 B Walnut

guarantee

We guarantee to keep you in the loop every step of the way. With our experience and expertise, we will work collectively throughout your project, from scheduling and planning to project completion. This is our guarantee to you.

WARRANTY

Reduce your risk with 2-10 Home Buyers Warranty® structural home warranty coverage. This coverage ensures that builders are protected and increases the overall value of the home in a competitive market. Paying out over $250 million in structural defect claims, 2-10 HBW has helped our builders protect their business and customers with a home builders warranty. Our home builder warranties are HUD-approved and fully transferable. We provide the most comprehensive risk management programs in the industry.

QUALITY

We are a professional, experienced and trustworthy team who have worked together with our specialized trades for many years. We only use local quality sourced products and sub-trades with whom we have a strong relationship with and can trust. When you build with Rivus Construction, you are guaranteed high-quality workmanship every time!

BUDGET

We will be honest and upfront with you about your budget. We work with you to give you options for your build based on your financial plans. If changes happen along the way, we will ask you to sign and approve the variation. It is important to us to make sure your build meets your needs.

SEE WHAT OTHERS ARE SAYING

It's all good hearing from us, but it's our clients that tell the real story. Read some of our testimonials below and if you would like to speak to a previous client just reach out and we will put you in touch.



"I could not be any happier with the quality, professionalism, and attention to detail that Rivus provided me. The house came out much better than anticipated and was completed on time.

Their use of technology allowed me to keep track of progress without having to constantly go to the job site.

I am actively looking for more projects and will he working with Rivus again. Thx Guys"

- Mike F


 

"We purchased our home over the summer and love it. Juan met with us on several occasions and answered all of our questions.

He has been of assistance several times post move in. Love the materials used in our home, from countertops to hardware to flooring.

The way the home was built was carefully thought out and made to live and make life easier. Will definitely recommend to family and friends."

- Ally K



"Just moved into our beautiful new home and so far everything has been amazing!!! The house is gorgeous and it's obvious the builder has been super attentive with every detail.

After our walk through, they quickly fixed a few minor things (when I say minor, I'm talking about a paint scuff here or there from open houses) and walked us through our warranties.

They also encouraged us to reach out whenever if we ever had questions or concerns and said they are always happy to pop by!"

- Stefana Gray S

​Download your free guide

Your home is an essential place for you and your family to relax and make unforgettable memories together.

We have compiled a FREE GUIDE to help you start and thoroughly enjoy the journey towards your dream home.

DOWNLOAD IT NOW!

​REQUEST A FREE CONSULTATION

Welcome to Rivus Construction services, we are very excited to hear about your new construction project ideas. The questionnaire and checklist below is to gather information to find out what's most important to you and your new project. We want to make sure we take all your information into consideration to create the best building experience possible. Thank you for taking the time to fill out this form.