It's all good hearing from us, but it's our clients that tell the real story. Read some of our testimonials below and if you would like to speak to a previous client just reach out and we will put you in touch.


"I could not be any happier with the quality, professionalism, and attention to detail that Rivus provided me. The house came out much better than anticipated and was completed on time.
Their use of technology allowed me to keep track of progress without having to constantly go to the job site.
I am actively looking for more projects and will he working with Rivus again. Thx Guys"

– Mike F

 

"We purchased our home over the summer and love it. Juan met with us on several occasions and answered all of our questions.
He has been of assistance several times post move in. Love the materials used in our home, from countertops to hardware to flooring.
The way the home was built was carefully thought out and made to live and make life easier. Will definitely recommend to family and friends."

– Ally K


"Just moved into our beautiful new home and so far everything has been amazing!!! The house is gorgeous and it's obvious the builder has been super attentive with every detail.
After our walk through, they quickly fixed a few minor things (when I say minor, I'm talking about a paint scuff here or there from open houses) and walked us through our warranties.
They also encouraged us to reach out whenever if we ever had questions or concerns and said they are always happy to pop by!"

– Stefana Gray S


"Juan and Andres were a pleasure to work with! Juan's vision for the home was and is incredible. I absolutely love coming home and enjoying every single thing in the house.
Jason was also a pleasure to work with, responsive and attentive.
We couldn't be happier with the new build and highly recommend Rivus Construction to anyone looking to build new, they were just wonderful!"

– Bre N



"We purchased a new house built by Rivus Construction last January and we could not have been happier. Juan, Dustin, and team are true professionals.
They have exceeded our expectations with excellent service and follow through. We would definitely recommend buying from them.
"

– Stacey A


"Rivus is a fantastic company that is family owned and operated. Juan, Andres and their crew are amazing! Not only are they knowledgeable about all things construction, but they are trustworthy and that is something that you don't often find in the this industry.
They genuinely care about their clients an take pride in their product…so if things goes wrong, they make an effort to make it right. People helping people, its a beautiful thing!
Thank you Rivus for being in business with me! I look forward to many more projects together in the future!
"

– Kerry C
"I had a great experience with this company from day one. They were very prompt and helpful in fixing any minor issues that occurred.
GREAT communication from Dustin at Rivus Construction.
Overall, this company has made my experience as a first time home buyer amazing and stress free!
"

– Raven G
​Download your free guide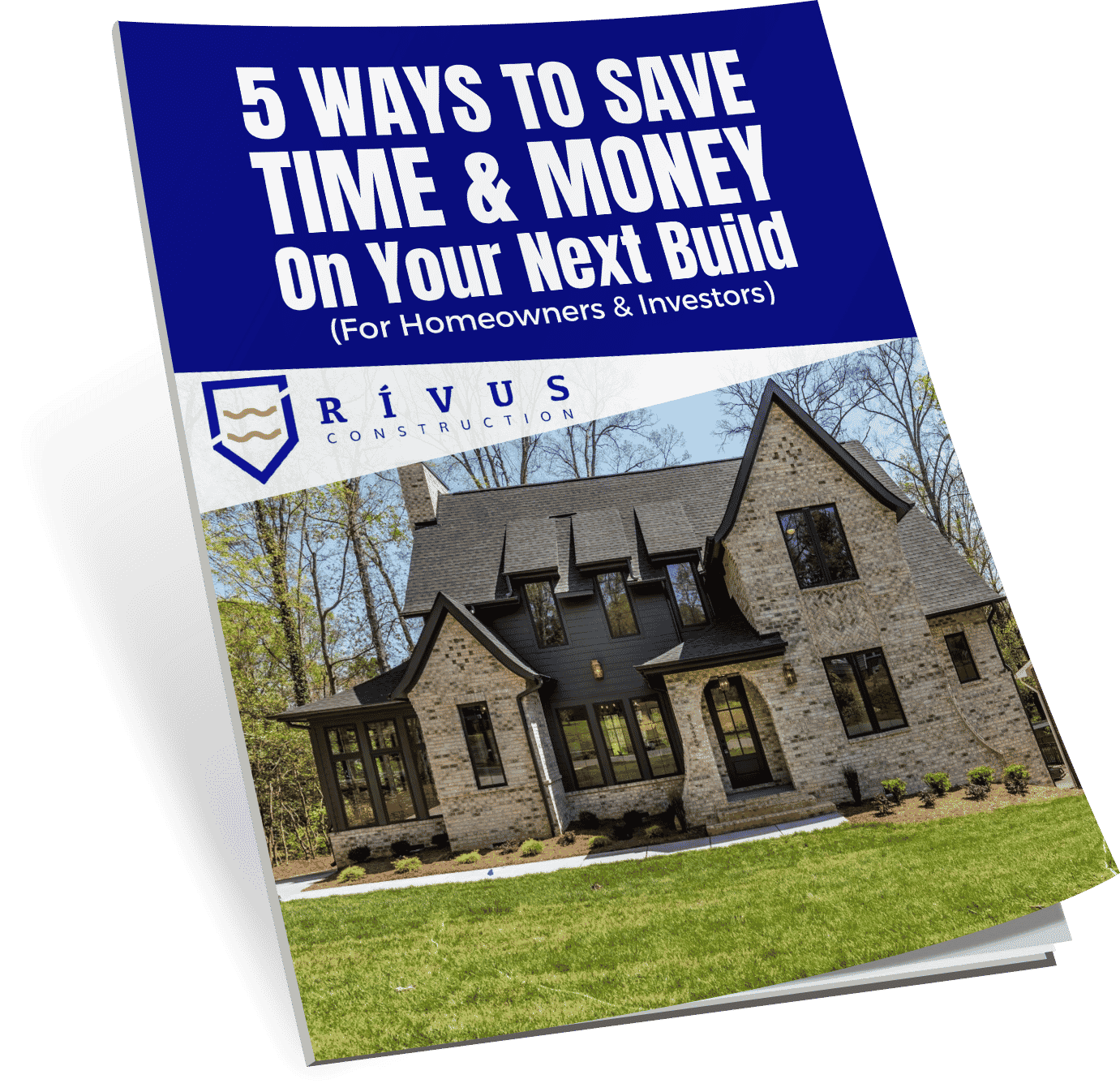 Your home is an essential place for you and your family to relax and make unforgettable memories together.
We have compiled a FREE GUIDE to help you start and thoroughly enjoy the journey towards your dream home.
DOWNLOAD IT NOW!
​REQUEST A FREE CONSULTATION
Welcome to Rivus Construction services, we are very excited to hear about your new construction project ideas. The questionnaire and checklist below is to gather information to find out what's most important to you and your new project. We want to make sure we take all your information into consideration to create the best building experience possible. Thank you for taking the time to fill out this form.